DePouw Engineering, LLC, is an electrical design, consulting and engineering firm.  Voted as one of the top engineering firms in Memphis, the employees of DePouw Engineering have over 150 years of combined experience in commercial and industrial power distribution and lighting system design.

Types of Projects Include:
School and Universities
Office Building/Retail Space
Medical Facilities
Churches
Warehouse and Industrial

Owner/Contractor Services
Shell Core
Tenant Infill
Warehouse
Office Building
Added: Industrial and Commercial

Survey Existing Electrical Systems
Create Oneline Diagram
Create Panel Schedule
Building Connection Load
Short Circuit Analysis
Added: ARC Flash Studies

Sports Lighting Includes:
Baseball, Football and Soccer Fields
Tennis Courts
AAA Fields
Specialty Lighting Includes:
Sanctuary Lighting
Auditorium
The firm specializes in Educational, Commercial, Health Care, Detention, and Sports projects.  Past projects total over a billion dollars of construction cost.  Responsible for approximately seventy percent of all sports lighting systems in West Tennessee; our engineers illuminated AutoZone Park, home of the Memphis Redbirds, and Liberty Bowl Memorial Stadium.
Our Goal
To provide the highest quality engineering service available, on time and in budget.  We can provide 2D Designs, 3D Designs or full BIM.  We are flexible and will do our best to accommodate any requested service.  To assist with electrical design, we utilize state-of-the-art computer software, some of which is custom-written for our specific needs.  Our design process for a typical project may include point-by-point lighting calculations, short-circuit analysis, protective device coordination, and wire size correction for ambient temperature, conduit fill, and voltage drop.
We maintain a REVIT and AutoCAD library of over 300 standard electrical devices and details that have been tested and proven by actual installation.  The firm currently employs three registered electrical engineers, one EIT electrical engineer, a designer and support staff.  Two engineers are Lighting Certified by the National Council on Qualifications for the Lighting Professions, the highest training available. Two engineers also have LEED AP credentials. We strive to maintain project quality from start to finish.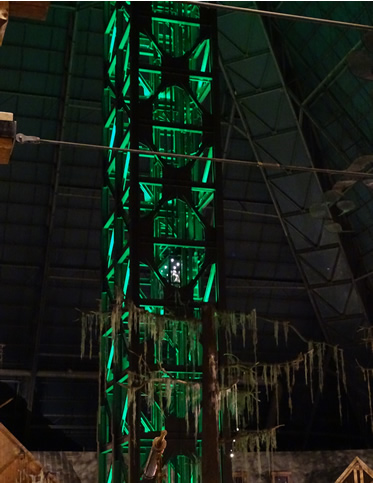 Unparalleled Experience
New Construction & Renovations